ANONYMOUS BRAND
05.28.2023
ACHIEVING SCALABLE GROWTH WITH SERVER-SIDE TRACKING AND VALUE-BASED BIDDING
THE OVERVIEW
We were tasked with building a measurable marketing framework using advanced tracking setup and leveraging demand capture channels.
THE IDEA
ANONYMIZED TRACKING LEADING TO MEASURABLE CONVERSIONS.
We were challenged with how to anonymously track user journeys without using pixel tracking in our client's web app, with a goal of optimizing towards the bottom funnel conversions that drive business value and campaign scale.
THE APPROACH
WE CREATED ADVANCED MEASURING PROTOCOLS.
Our BI team first created a new measurement protocol. We then prepared an advanced measurement protocol that offered a privacy-conscious way to leverage the Google Analytics infrastructure for marketing analytics—without allowing Google code to run inside the client web apps.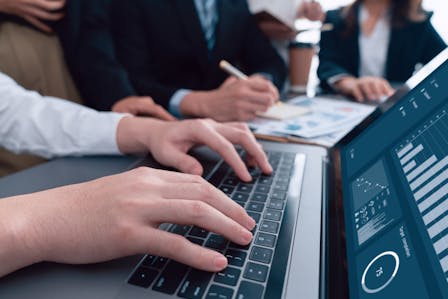 THE RESULTS
WE USED THE POTENTIAL OF AUTOMATED BIDDING STRATEGIES TO SUCCEED.
We were able to map out the funnel using a combination of website tracking and server-side tracking, which allowed us to assign specific conversion values to each of the conversion actions. The bottom-funnel conversions were assigned the highest conversion value, which helped our automated bidding strategies optimize towards the conversions which drive the highest business value.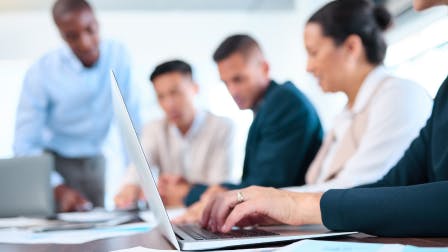 +780%
INCREASE IN BOFU CONVERSION VOLUME through value-based bidding and mapping out the whole funnel, allowing us to optimize the funnel itself.
+46%
YEAR-OVER-YEAR IMPROVED EFFICIENCY by switching from a brand-oriented strategy to a non-brand strategy, while increasing overall volume, and successfully leveraging value-based bidding in combination with server-side tracking.