YOUR BEAUTY IS DEEP. MAKEUP FOR MELANIN RICH SKIN.
The Overview
CREATING DEEPLY BEAUTIFUL BRANDING FOR A NEW MAKEUP LINE
Ami Colé needed a defined positioning, visual identity, vocal identity, packaging and ecommerce experience for a new melanin-rich skin-focused makeup line that tapped into the founder's Senegalese heritage. The color palette is comprised of brown and black as a nod to the depth of melanin-rich skin, with the orange as a signature brand color. Our work concluded with a full website unveiling. The design of the website brought in symbolic, graphic motifs, while emphasizing stunning photography.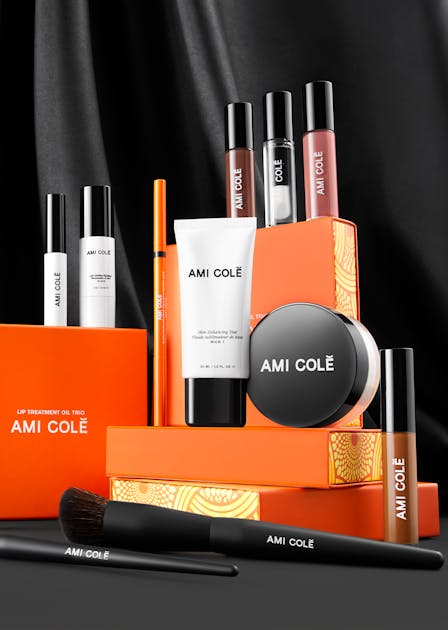 THE APPROACH
Being inspired by the founder's heritage
Our branding is a love letter to women of color, infused with vibrancy, elegance and confidence. This bold approach was carried throughout the branding and website.
PROOF THAT BROWN IS NOT VANILLA
"It's very rare as a creative person to have someone paint the picture in your heart and soul onto canvas. I am so grateful for my partnership with [Front Row Strategy and Design]... [I] have been recommending the agency that gets beauty and its emotional impact."
THE IMPACT
THE RESULTS RESONATE WITH CONSUMERS
Finally, a brand that melanin-rich people can see themselves in. Vibrating with color and joy, irresistible to the eye, the brand forms an immediate bond with consumers.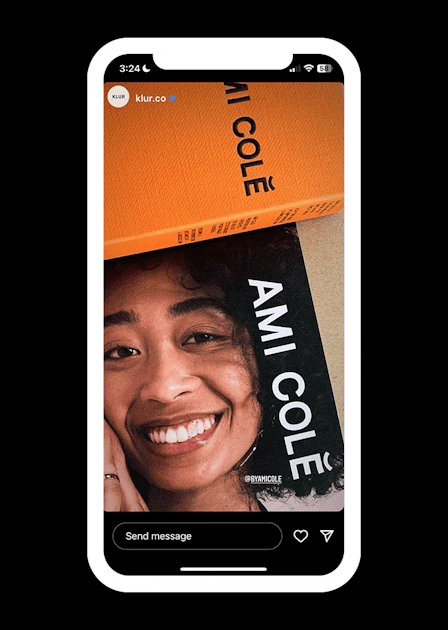 AMI COLÉ HAD A BOOMING DEBUT
This clean makeup brand, designed for women of color, is projected to to bring in $2.5 million in revenue by the end the year. The brand also racked up 13.3 million impressions on social media, where it's received 173,000 likes and over 6,000 comments. The brand garnered 350 press features, won 15 beauty awards, including a Beauty Independent 2021 Beacon Award for best cosmetics product launch. It was also awarded WWD's Newcomer of the Year and launched in Sephora at the end of 2022.
$2.5M
IN REVENUE IN YEAR ONE
13.3M
SOCIAL MEDIA IMPRESSIONS