House of Lashes
03.23.2023
A TRANSFORMATIONAL FULL-FUNNEL STRATEGY FOR HOUSE OF LASHES
THE OVERVIEW
In 2022, we ramped up House of Lashes' Performance Marketing by implementing a full-funnel strategy across their platforms. This approach allowed us to develop a fuller and more accurate picture of their customer journey and their marketing's overall effectiveness. As a result, we were able to clearly determine how to effectively utilize their budget to help in generating a positive return on investment and increase their overall revenue.
COLLABORATING TO CREATE BREAKTHROUGH CREATIVE CONCEPTS AND STRATEGIES
We successfully implemented extensive A/B tests to continuously optimize ad performance and to better understand the target audience.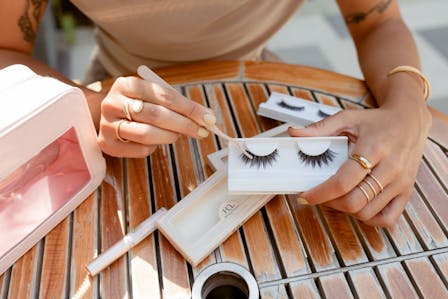 39%
INCREASE IN AVG OPEN RATE
1.9%
INCREASE IN SUBSCRIBER GROWTH
13.4%
INCREASE IN OPT-IN-RATE
PERFORMANCE MARKETING RESULTS
10%
INCREASE IN REVENUE GROWTH YTD
30%
INCREASE IN PAID SOCIAL CVR YTD
17%
INCREASE IN GOOGLE CTR YTD
37%
INCREASE IN WEBSITE VISITS YTD