ESSENTIALS FOR TRAVELING SKIN BY CELEBRITY ESTHETICIAN JOANNA CZECH
THE OVERVIEW
CREATING A TRAVEL-PERFECT KIT FOR ADVENTUROUS SKINCARE LOVERS
Joanna Czech, famed esthetician, approached Front Row to build out her brand positioning, architecture, and visual identity to service her forthcoming private label skincare collection. We approached the brand with the determination to personify Joanna and her expertise across all touchpoints. So we created custom packaging for all five components in a fashion-forward travel kit that alludes to the outdoors.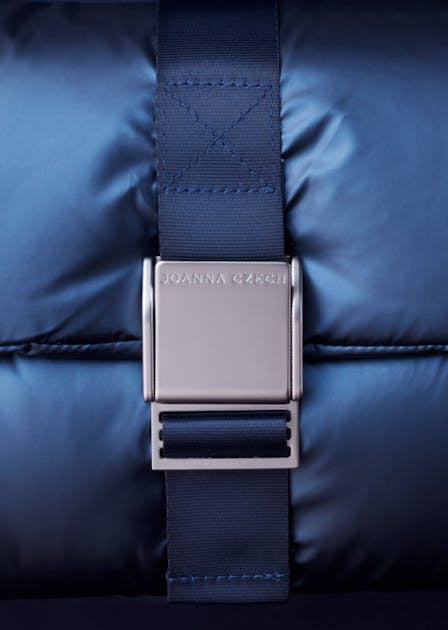 THE APPROACH
HOW WE CREATED AN ATTENTION-GETTING KIT THAT REFLECTED BRAND VALUES FOR JOANNA CZECH
We first expanded Joanna Czech's all-white packaging into a palette of soothing grey with a punch of glossy dark navy. Then we encased the new packaging within THE KIT, a fashionable puffer-like case filled with skincare essentials for the ultra-sophisticated, adventurous traveler.
CUSTOM PACKAGING
USING ELEGANT COLORS THAT CAPTURE THE BRAND'S ESSENCE
We created deep, glossy navy and clean, frosted white one-ounce packaging designed to travel.