NOPALERA: Bolder. Body. Experience.
THE OVERVIEW
HOW WE AMPLIFIED CULTURED BOLDNESS FOR AN INSPIRING, CHICANA-OWNED BEAUTY BRAND.
Nopalera, the elevated bodycare collection founded by Sandra Velasquez, approached Front Row to create a compelling language playbook and a distinctive art direction that would give the brand global appeal in prestige retail.
Images provided by Nopalera, photographer Amanda Lopez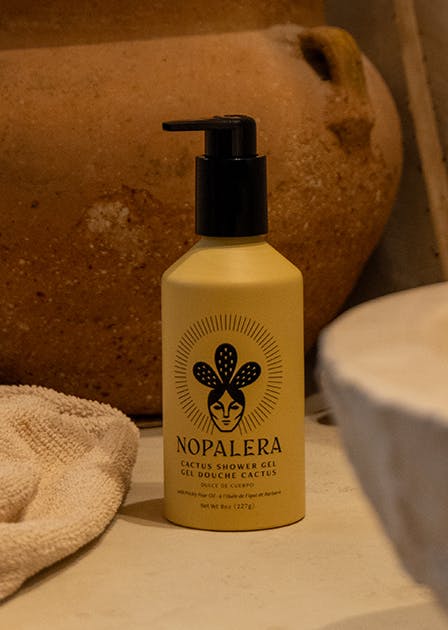 EMBODYING THE ESSENCE OF MEXICAN CULTURE WITH A SIGNAL FOR ALL TO EXPERIENCE.
Honing in on the full experience of the efficacious bath and body collection, Front Row introduced the brand statement, Bolder. Body. Experience, to powerfully translate the essence of Mexican heritage and the ritualistic nature of each product.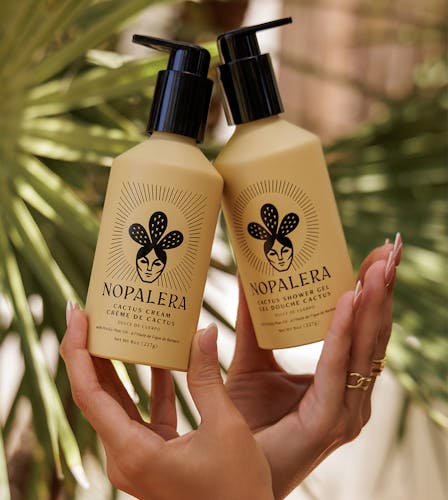 The Narrative
WEAVING THE SOUL OF CHICANA CULTURE INTO VISUAL VIBRANCY
Drawing upon the rich community Nopalera was born from, the approach for art direction centered the pillars of what makes Chicana culture fruitful. From cozy casitas to focusing content on skin and the strong representation of Mexican people, we crafted a visual language full of vibrancy. Integrating the full strategic and creative refinement, Nopalera's now retail language conveys the very idea of a casita, from the architecture, to the colors, to the classic interior motifs.