HOW EDUCATIONAL CONTENT ON AMAZON TURNED MENOPAUSAL BROWSERS INTO BUYERS
THE OVERVIEW
Womaness co-founder Sally Mueller already had a grasp on handling wholesale partnerships when she launched the brand's thirteen products spanning skincare, body care, wellness, sexual health and incontinence on its website and in select Target stores in 2021.
THE INSIGHTS
WOMANESS TAPPED OUR MARKETPLACE PARTNERSHIP TO BUILD THEIR PRESENCE ON AMAZON.
Womaness knew Amazon would play a crucial role in growth strategy. After all, a big portion of the the brand's target audience was already relying on the marketplace to conduct research on menopause products.
THE APPROACH
TAKING THE MYSTERY OUT OF MENOPAUSE
In fact, many women know nearly nothing about menopause until they're in the throes of it. Delivering valuable information about menopause is key to the brand's success both online and in real life. Educational content is essential for capturing new-to-brand customers on Amazon.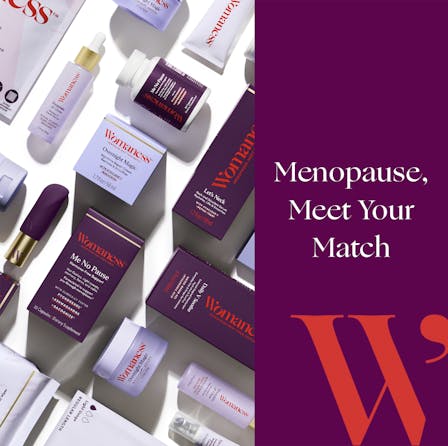 THE RESULTS
CONTENT THAT CONVERTS
While Amazon was new to the brand, today, Amazon accounts for approximately 15% of Womaness's sales. By applying the above tactics and consistently refreshing content to attract new-to-brand consumers, sales through the Amazon channel specifically are expected to swell to nearly a quarter of the brand's business.