How Branding Expert Christopher Skinner Is Revamping The Beauty World Through Storytelling
The Insight
Forbes' contributor Celia Shatzman outlines our Chief Brand Officer's story and perspectives.
The original piece can be found here
We all know it's what's on the inside that counts. But in the beauty world, the formula inside the bottle or tube isn't the only thing driving sales. These days, every single detail matters, from the packaging to its font to displays at Sephora to social media campaigns. So how can beauty brands get ahead on this 360-degree approach? By calling School House, a beauty creative agency based in New York City, founded by Christopher Skinner. Storytelling is at the heart of the company—and Skinner himself—which is used to create bespoke strategy, marketing and creative ventures for a range of beauty brands, including La Mer, Briogeo, Elemis, Pat McGrath Labs, Clinique and Clark's Botanicals, to name a few.

Like his company, Skinner is a natural born storyteller, born into a family of them. The son of a lawyer mother—who was the family breadwinner, which was groundbreaking at the time—and a writer father, Skinner and his brother, who is now a comedian in LA, were encouraged to follow their passions. Growing up in Texas and Georgia, Skinner fell into theater at a young age and started acting around age 10, figuring that's what he would do for the rest of his life. He attended the Dekalb School of the Arts, a magnet performing arts school, alongside the likes of Donald Glover in Atlanta. To pay his bills while pursuing theater, he got a job stocking shelves at the new Sephora store at the North Point Mall in Georgia. "That was my first job 20 years ago and during that time, I absolutely fell in love with beauty and the culture of it," he recalls.

As Skinner stocked and cleaned the shelves, he absorbed the passion and energy of everyone working around him—and an in-depth knowledge of the brands. Eventually he moved to New York to pursue acting and transferred to a Sephora store in Manhattan. "I actually sold Bernadette Peters an eyeliner there, which was probably one of my best New York City moments," he said. "I was struggling in theater and I also felt like I didn't really know who I was. I thought, I'm going to shelve this part of my life for now and I dedicated my time to working at Sephora. I was doing anything and everything that they would allow me to do, like putting on events."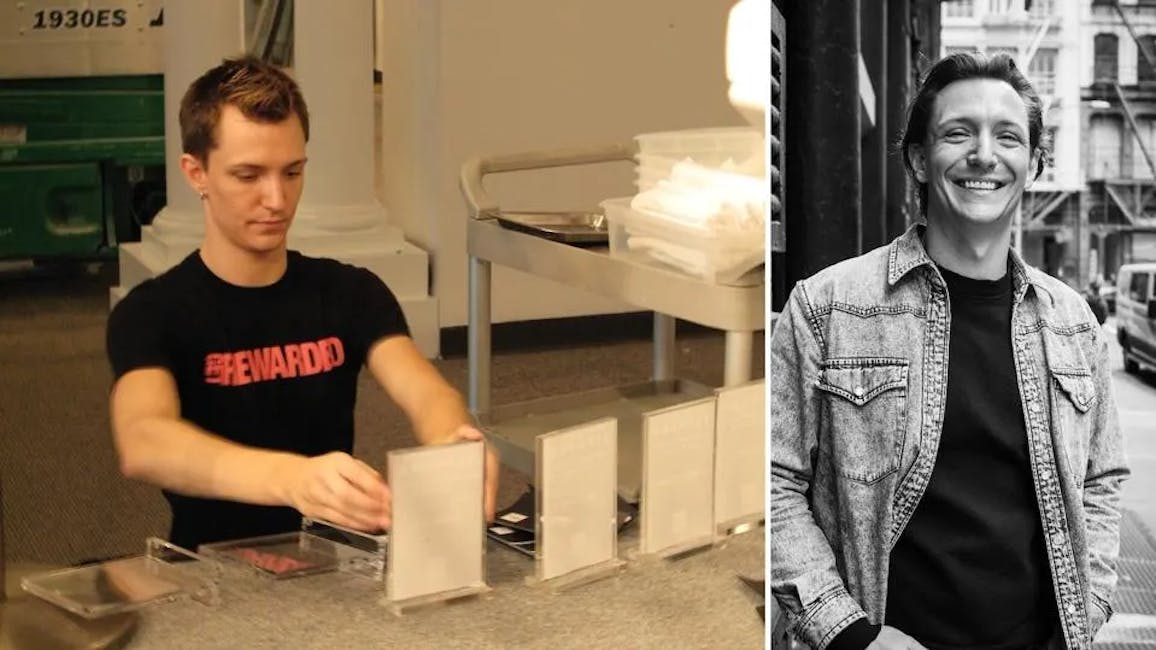 Skinner's initiative, visuals and creativity caught the eye of the regional executive team, so he was promoted to District Events and Animations Coordinator. "It was kind a made-up role," Skinner says. "Honestly, I think they just didn't know what to do with me, but they knew they didn't want to lose me. My whole life changed though when Space NK Apothecary opened in the US.

Skinner was recruited to run all design and creative in the US as the North America Design Manager. "I fought hard and I got the job," he says. "They really took a chance on me and that changed the trajectory of my whole life. And I really busted my ass." He helped them open stores and worked alongside the founders of then fledgling brands like Tatcha, Malin + Goetz and Tata Harper. "It was all of these brands that are now pillars in our industry as some of the original indie brands, before social media," he said. "Eventually they put me in charge of global design and creative as the Global Design Director and I lived out of a little hotel in Shoreditch in London. Basically, all of my 20s went toward Space NK."

From there, Skinner joined Fresh for five years in 2009 as the Global Design Director, overseeing global design and redefining the brand by doing everything from creating Fresh's DNA to repackaging, visuals, retail, launching into Asia and building a team. "I really got a sense of brand building through the LVMH lens," he says. "They're experts in holding on to the heartbeat of a brand but evolving it. That time period was when Soy Face Cleanser was dominating everything and it was an incredible roller coaster."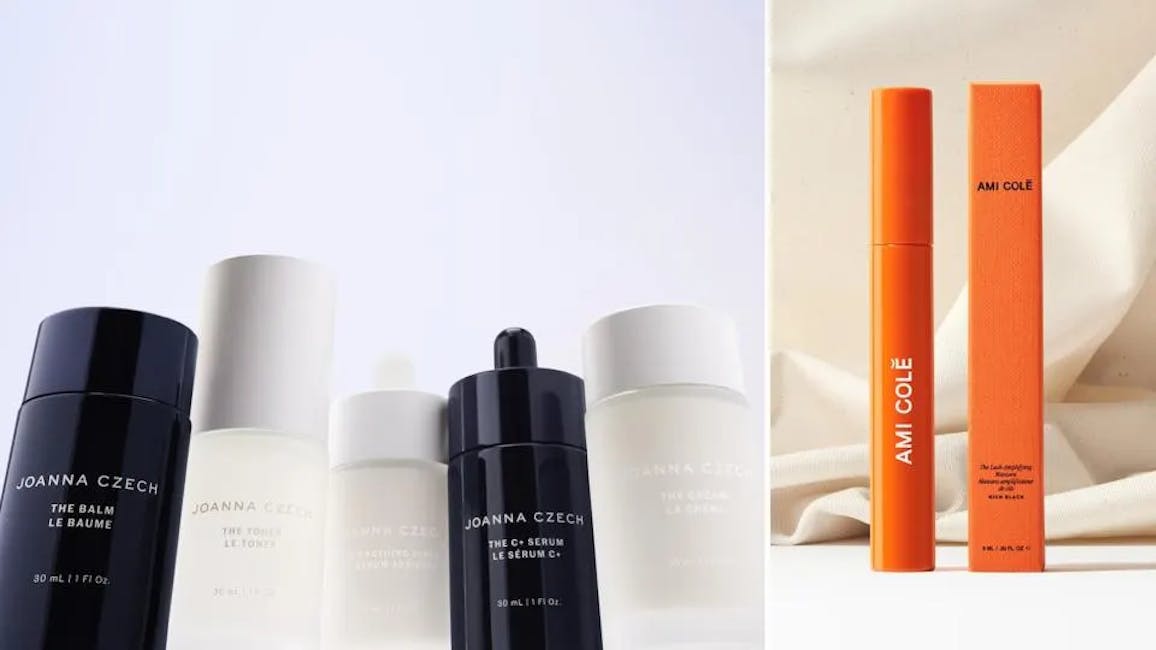 After spending over a decade in the beauty business, Skinner knew he was ready to go out on his own. "I had worked with these brands and founders in entrepreneurial settings to really understand the value of hard work, passion and dedication and feeling the success of that," he says. "I wanted to start something on the brand side. You're constantly strapped for resources, even brands the size of Fresh, and no one has as much as you think they do in terms of budget."

Skinner had noticed a glaring white space during his time in the beauty industry. "I always found it very hard to find good agency partners that could do more than one thing, because as it's becoming more and more competitive, that means strategy is changing almost weekly," he says. "Briefing 500 agencies was time that I did not have. I was disappointed in the agency partnerships; I always felt like there wasn't a real understanding of the industry. Things would come at a very surface level, but it's so much more than that. We would take things on and at the end of the project finish it off internally. So, I thought I'm going to create an agency that will be multidisciplinary. It will offer creative and growth, architecture and environmental design, so that we could work with brands on their brand, but also their presence in retail. Then it was off to the races."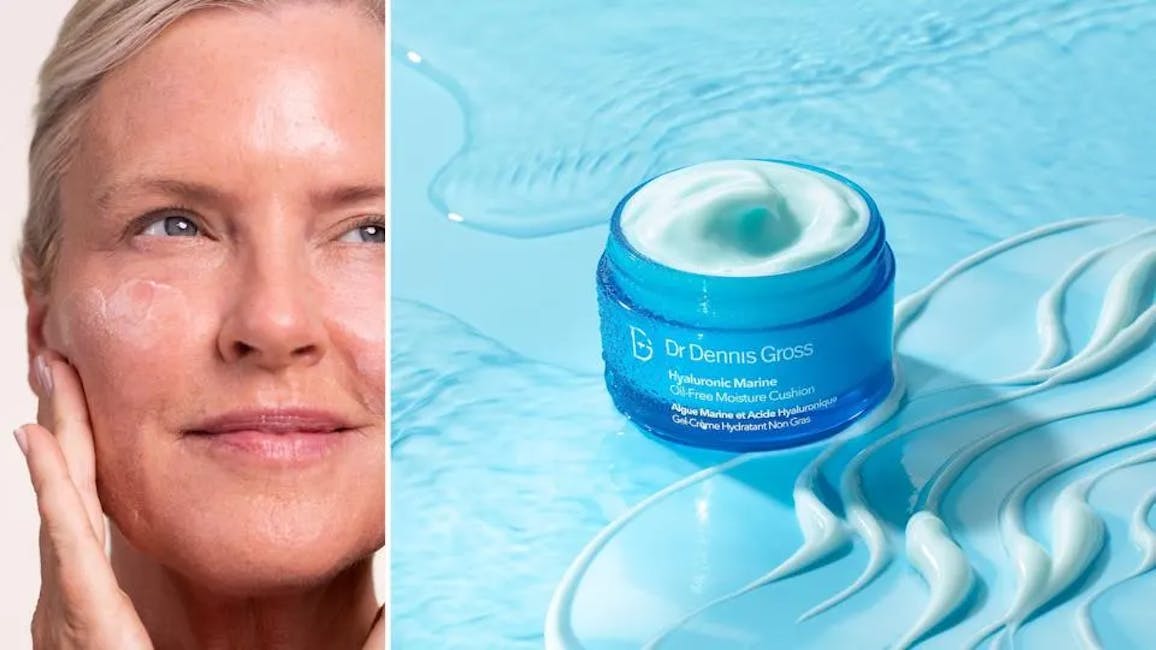 In 2015 Skinner left Fresh and started School House the next day, with zero clients or employees. The first brand he reached out to was Sephora, because of his history with them, and they invited him to San Francisco to meet a few of their merchants. From there, Dr. Dennis Gross Skincare became his first client, which allowed him to bring on two team members. "If you remember Dr. Dennis Gross Skincare in 2015 versus today, it's a very different brand," Skinner says. "Not just because of the work that School House did but because of the team. But we really were a part of repositioning, repackaging and re-visualizing, and we touched everything from campaigns to their direct-to-consumer ecommerce experience to elevating some of their content. We even designed their office on Madison Avenue. We continue to touch every aspect of that brand. You do good work and you build relationships and you operate from a place of integrity. Things come back to you and we just started to roll. We want to be partners to people, we want people to be successful, because that feels so much better than having clients that are not happy with you, but you're just getting their money anyway."

In School House's relatively short life, the beauty landscape has changed rapidly, so Skinner is constantly evolving the agency to keep up. "There's so many aspects that are changing every single day," he says. "Inclusion has always been a very big challenge of this industry, from capital raised to founder recognition, brand recognition, consumer recognition, consumer presence in advertising, hiring—all aspects of it. During the Black Lives Matter movement in 2020, when George Floyd was murdered, we created a pledge of 1,000 hours, which was equal to 150,000 design hours to give back to Black-owned or people of color-owned or created brands."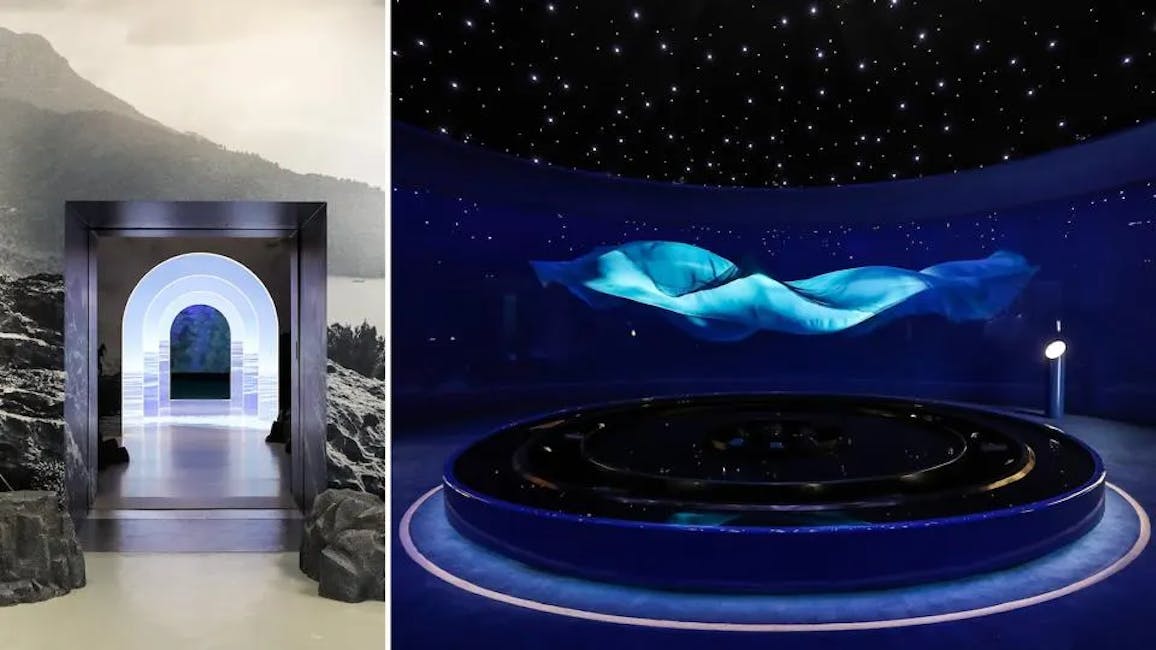 Mentoring is incredibly important to Skinner, which is why he has taken on a leadership role in the Sephora Accelerate Program, truly a full circle moment for him. He worked with a group of 10 BIPOC brand founders through their brand incubator program on preparing their brand messaging and visual identity packaging. "I'll never forget the opportunity that I got with Space NK, Sephora and Fresh, with all of these people that took a chance on me and created a platform for my own success," Skinner says. "More often than not, these brands, unfortunately, are not given the investment as they should and they can't afford agencies like a School House. Not every brand founder is an incredible creative thinker and that is a vulnerability for them and their success. Creating platforms for positive change in our industry is a part of our mission, and I see School House more rooted in beauty than I do in advertising and marketing. I don't consider us an advertising business. I consider us a beauty business. Every beauty brand and service provider has a responsibility to change the industry for the better."

Other industry changes that School House has adapted to is shifting from traditional retail spaces to creating brand expressions in stores like Sephora, Ulta and Boots. They've worked with indie, direct-to-consumer, social first brands like Kosas and Briogeo who need a retail footprint but don't have a flagship store of their own. "We're constantly trying to evolve how we elevate the industry," Skinner says.

In addition to tripling his staff post-COVID, Skinner recently opened his first content studio, School House Studios, where they can execute all of their creative production as a part of their roster of services. "We brought on photographers, editors, retouchers and producers because ultimately, the challenge is content cannot cost six figures anymore—it just can't," Skinner says. "I was finding it challenging to find partners that understood that there needed to be scale in the creation of this content. We were constantly outsourcing and by bringing it in-house. That means we can leverage a stronger cost structure that allows us to partner with brands on an ongoing basis, or brands that necessarily don't have big budgets to be able to afford larger shoots."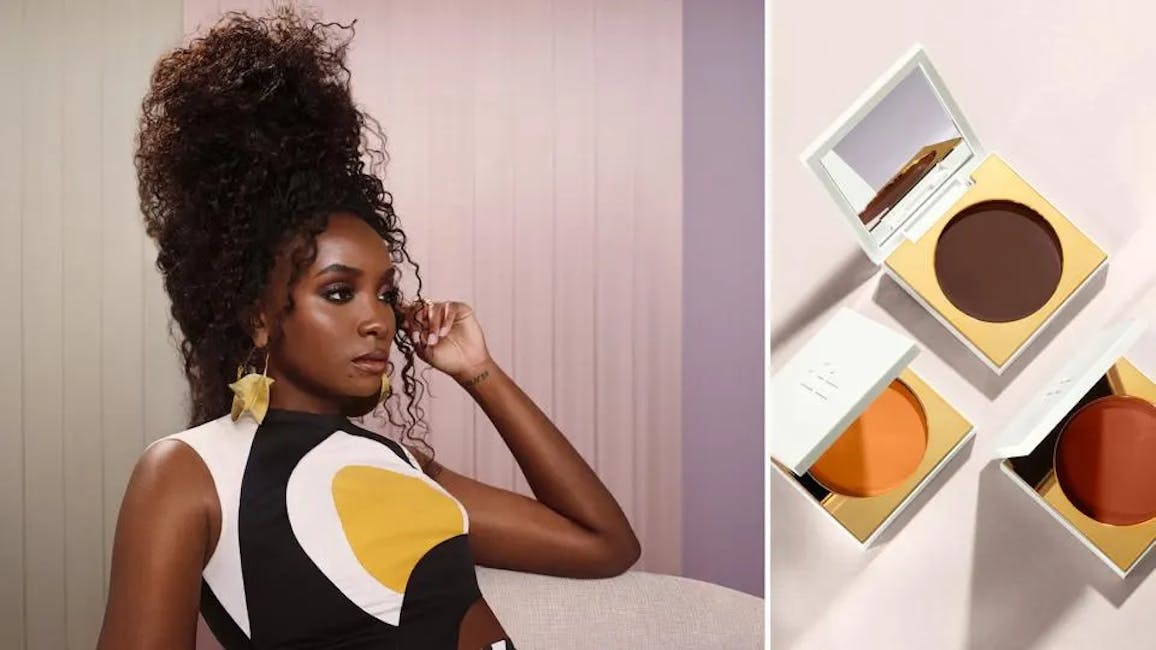 The new studio is part of School House's DNA to be able to tell every beauty brand's story in a unique way across many facets. "The secret ingredient to our process is taking the time and listening and using our industry expertise to read between the lines," Skinner says. "Quite often brands think their differentiator is one thing, but what they put in the closet because they thought that was old and dusty is actually it. You have to poke around and instinctually figure it out. That is something we try to tap into in our immersion process with brands to figure out the distinctions of place of creation, the differentiators of the audience and the community that it's speaking to. These are intangibles that you can execute against and you naturally feel present. I learned this at LVMH and I think that's what LVMH does so well with their brands, that it's not just the product efficacy, it's the halo of the culture that the brand really represents."

That's how School House has found success in making each brand stand out in an excessively crowded landscape. "It comes down to the heart and soul of who a brand is beyond product," Skinner says. "There is really only so much product innovation that can be done in the market, and there's incredible innovation happening with bioengineering and biotech firms. They are creating new solutions and new complexes, but that is the smaller percentage of innovation. I still I think product efficacy and product performance is not something to fully differentiate a brand. I think what does fully differentiate a brand is the soul."