The Intersection of Beauty and Mental Health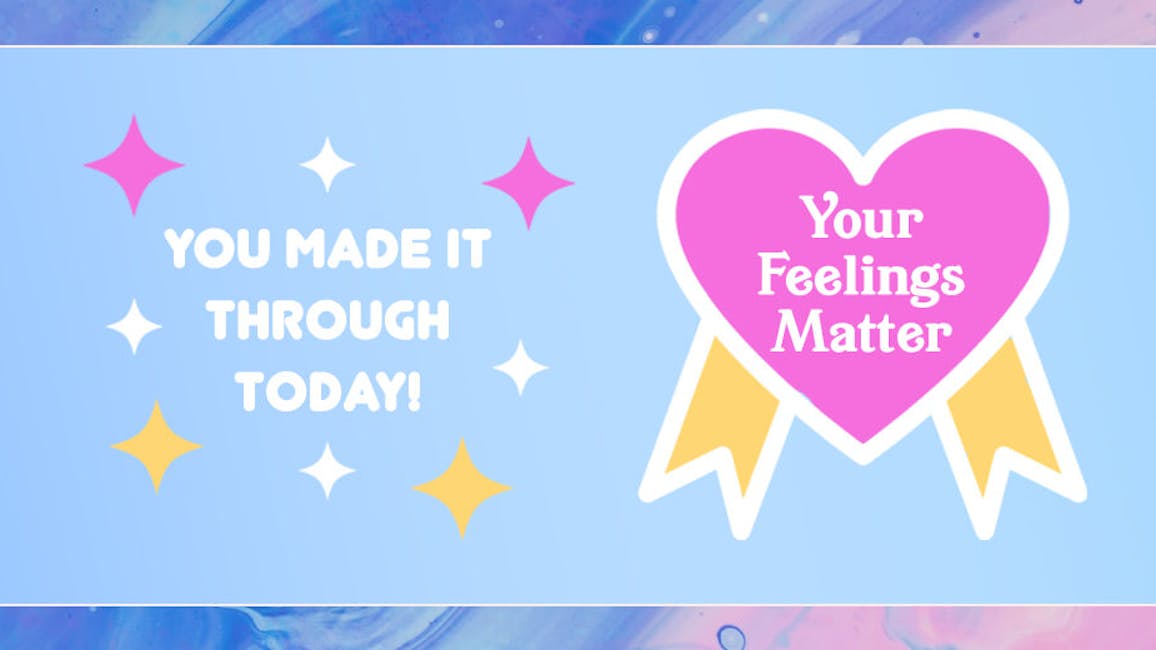 The Insight
Beauty, self-care, grooming, and mental health have long intersected. With appearance being a potential psychological signifier of mental well-being, beauty is essential. This year, conversations surrounding the convergence of beauty and wellness have further increased, as beauty brands and influencers use their platforms to normalize the discussion.

According to Beauchamp & Childress, Self-care is "providing adequate attention to one's own physical and psychological wellness." In recent years, people have associated self-care with face masks, reading personal development books, taking a bubble bath, 7 step Korean skincare routines, and even playing with makeup. For many, experimenting with makeup can bring much-needed stress relief. It can increase self-esteem and self-worth. It also provides a way for people to express their individuality and artistic talents. By putting on makeup and doing a skincare routine, one can heal and feel better—especially during a global pandemic.
Beauty brands are partnering with mental health organizations
Last year, Revlon and supermodel Adwoa Aboah collaborated with the mental health organization, Gurls Talk, to create three makeup kits that promote the discussion of self-care. The kit included three bold and colorful products: lipstick, nail polish, and eyeshadow. Additionally, the kit included artwork handpicked by Gurls Talk—art made by the female illustrator Ambivalently Yours, known for her expression of female issues in her work. The collaboration aimed to create memorable conversations surrounding mental health, female health, and body positivity.
Beauty brands are creating funds for mental health
In addition to collaborations, Selena Gomez's beauty brand, Rare Beauty, plans to launch a $100 million Rare Impact Fund to combat problems related to loneliness. The fund is meant to last over the next ten years and will be funded by 1% of all Rare beauty sales and through other providers. The brand has over 1.3 million followers on Instagram including Selena Gomez, who is one of the many famous celebrities spreading brand awareness.
Beauty brands have more frequently been discussing mental health
Amidst the outbreak of COVID-19, the consumption of mental health and wellness content has skyrocketed. In response to this demand, indie beauty brands such as Goop have dropped makeup and skincare tutorials and replaced them with wellness and health tips. According to Goop, there was a 734% increase in page views over the last week for their previously published article, "8 Ways to Reduce Anxiety," compared to the prior four-week average.

Additionally, the number one requested topic for the first session on Goop's nightly Instagram series "Community Office Hours" was anxiety. This shows that Millennials and Generation Z, known as the "Anxious Generation," appreciate topics surrounding mental health as it is highly applicable. To support this, Fashionista details that according to a 2019 report on Gen Z's beauty shopping habits compiled by WGSN, "Gen Z prizes brands that offer moments of calm, sensorial experiences and products that support their physical, mental and emotional well-being."
Summary
Evidently, it's important to note that this is so much more than just a product, or a marketing effort made by a beauty brand. Millions experience mental health issues every day and, it is crucial for brands to recognize that the topic should not be taken lightly. Of course, beauty and mental health intersect, but anyone experiencing any health issue should consult with an experienced professional before turning to the makeup and skincare counters.